22 September - Mani In Pasta Masterclass
True Italian Taste fresh pasta hands-on class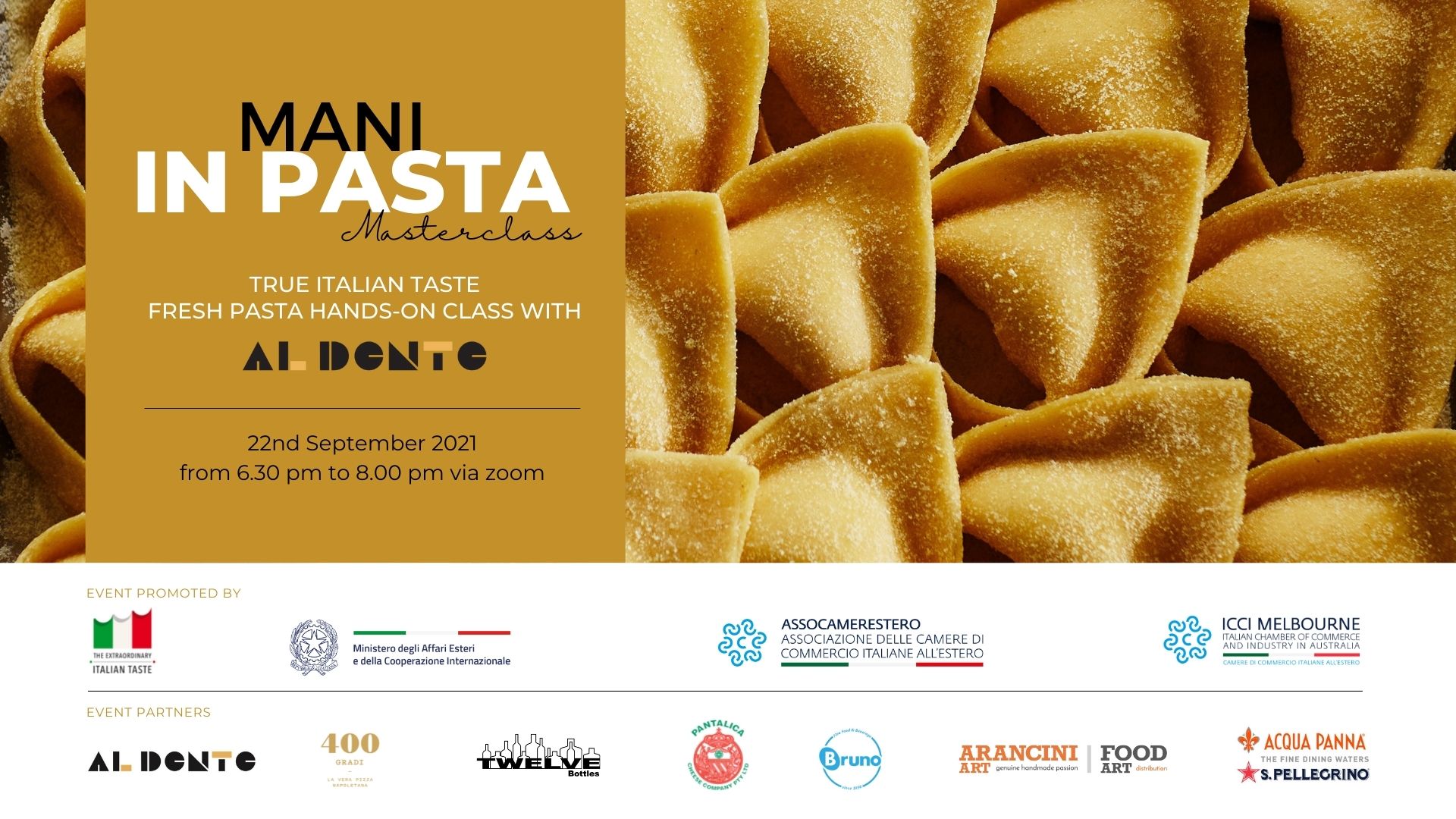 Enjoy cooking homemade pasta!
In the tradition of authentic Italian cuisine, we are delighted to announce a new virtual culinary event "Mani in Pasta", an hands-on class, aimed to discover the secrets of fresh pasta.
Throughout the night, participants will learn
how to make homemade fresh pasta
thanks to the expert guidance of the two
Chefs Andrea Vignali
and
Davide Bonadiman
from
Al Dente Enoteca.
Also, guests will be shown through the delicious Sicilian Cannoli 'perfection' process.
All delicacies will be accompanied by an IGP Italian red wine, renowned S.Pellegrino drinks and authentic Italian Prosecco DOC.
Tortellini cacio e pepe
Cacio e pepe is the trendy pasta of the moment but you've never had it like this. A simple pecorino and pepper fonduta is folded into golden semolina pasta to create a signature dish. In your "Al Dente fresh pasta box", you will find pasta sheets, filling and dressing to cook an amazing Tortellini Cacio e Pepe at home. Moreover, Chefs Andrea and Davide will teach you how to make handmade fresh pasta from the scratch.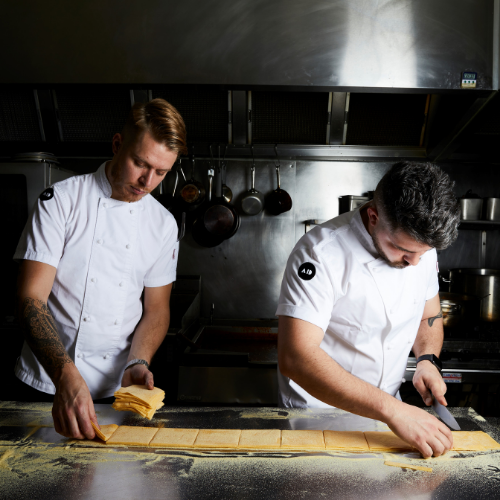 Sicilian Cannoli
Known and loved internationally, the Sicilian cannoli is an iconic Italian dessert. It's not an Italian secret anymore! Learn to make the classic Sicilian cannoli in the comfort of your own kitchen with Chef Riccardo Siligato. In your "Sicilian Cannoli box", you will find 5 cannoli shells, Pantalica ricotta filling piping bag, crushed Italian pistacchio di Bronte, Icing sugar.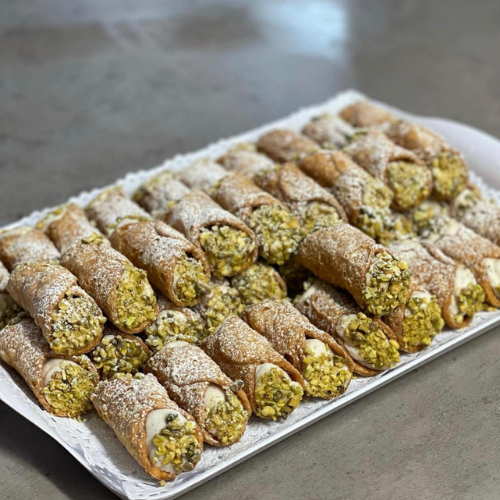 Iconic Italian drinks
The evening will be starting with a 400Gradi focaccia and mixed olives perfectly accompanied by the iconic S.Pellegrino Aranciata Rossa. The Tortellini cacio e pepe will be served with the DOP Italian red wine Pollùce from Cincinnato winery, San pellegrino water and the new S.Pellegrino Essenza.