Masterclass Italian Cocktails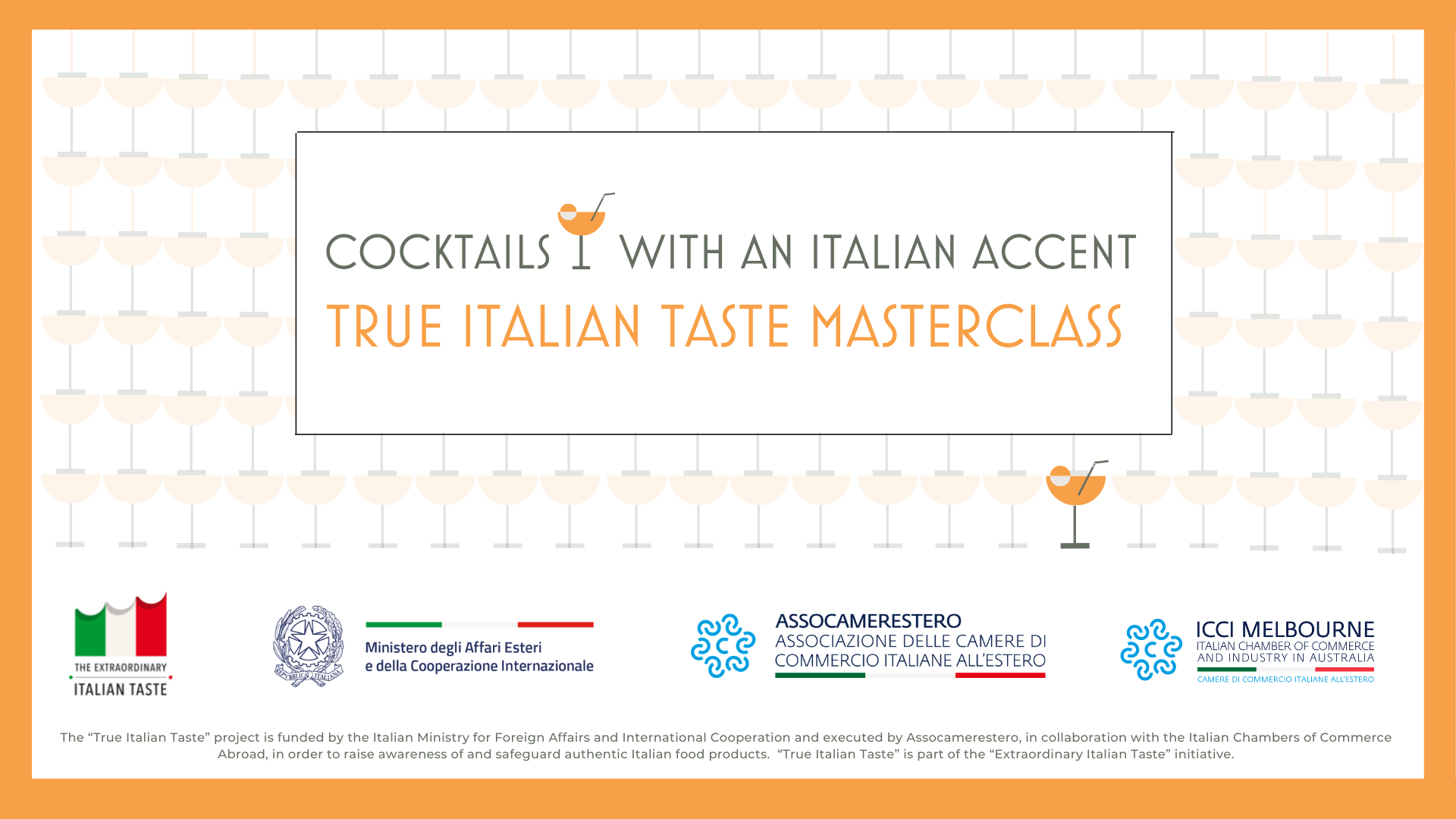 We are delighted to announce the Italian Chamber of Commerce and Industry of Melbourne will be hosting its first Melbourne event of the year on Thursday, February 24, from 6.30 pm to 9.30 pm at the iconic Port Melbourne Yacht Club​, with spectacular beach views of Port Phillip Bay and the historical Station Pier.
We are thrilled to have a new appointment with the True Italian Taste Project, funded by the Italian Ministry of Foreign Affairs and International Cooperation. An Italian Bartender will lead the masterclass showcasing tricks and techniques in making exceptional cocktails. The main theme of this masterclass will be the authenticity of Italian beverages and how to combine them into delicious cocktails. Throughout the evening, participants will go through a detailed demonstration of some of the most popular Italian cocktails aiming to guide food lovers to choose and use authentic Italian ingredients.
We truly believe this will be a wonderful occasion to discover some of the most popular Italy's recipes! An experience to not be missed.
Click here if you would like to attend >